Today I attended Gartner Group's Mobility/Security seminar at the Harvard Business Club in NYC by @mobilephillip and others – I attended because as  a marketer, it's important to understand where the puck is going and mobility is where it is headed (plus I have a mobility background).  There were about 100 people representing a variety of enterprises struggling with how to best address the needs of the mobile user.  When one thinks back even 5 years ago, iPads, iPhones, Droids and other technologies were either pre-birth or at their very infancy.  With the adoptions of these new platforms so rapidly, users are struggling with corporate IT policies that are non-mobile friendly as well as enterprises are struggling with strategies to securely lock down the information on these mobile devices.  The mobile devices are marketers dreams in that they now have a way to target very specifically what a user needs or does.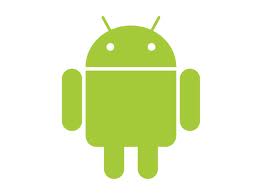 Beyond new technology areas that are expanding for companies like Sybase, McAfee, and others, here were my key take aways from today's discussion:
There are over 2B phones and mobile devices today;  over 80% of new phones sold globally are Smartphones
US refresh cycles (ie replacing mobile phones) are on a two year rhythm, whereas in Asia they either have multiple phones or replacing every 6 months to a year
In 5 years, Android will be THE operating system with 50% market share;  of the 6 operating systems today, it's the FASTEST growing operating system.  This is worthy of marketing/sales attention.
iPhone (iOS) will have a difficult time penetrating above 25% market share due to manufacturing capacity issues (chipsets among others).  Meaning, this technology may be better B2C suited than B2B.  What's new news is the capacity constraints of manufacturing.
iPhone (iOS) will be challenged to successfully penetrate the enterprise as their updates to software typically involve iTunes, not over the air updates
Blackberry Enterprise Services are most deeply penetrated in the enterprise.  (BES as commonly referred).  Recently, Blackberrrry announced it will support other devices other than Blackberry's on the server, however, it looks like the press release is more vapor than reality
Android is the least secure mobile device with high risk of data loss should a device get misplaced or lost;  3rd party applications are almost always needed with Android
Apple iOS yesterday announced a free instant messaging service (MobileMe – what is new is the 'free' element), which hits at the heart of carriers who make millions off SMS/MMS platform services.  The enterprise opportunity will be class of services in messaging.
Younger generations expect enterprises to be 'mobile ready' yet they are not;  ironically, my feeling is colleges are not 'mobile ready' and do not cater to the mobile generation.
What are you seeing with mobile devices in your enterprise?