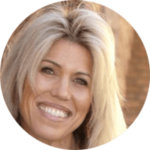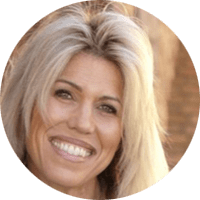 Corey Livingston
Director of Demand Generation, Level 3
Where we helped Corey at Level 3
Eloqua, Salesforce, Data, Health Checks, MarTech Stack, ROI, Conversion Process, Inside Sales
I've hired B2B Fusion for three back-to-back engagements to help my team deliver a first-of-its kind marketing and sales demand generation engine that increase marketing efficiency, reduces sales corrupted time and enables closed-loop marketing measurement and performance optimization. They have delivered on their promises and helped shape and transform the company's approach to creating more predictable demand to achieve sales and revenue growth objectives.
Among other things, they identified a 35% lead duplication issue which contributed toward a 27% loss of sales productivity. They also architected Marketing ROI processes and a platform leveraging Salesforce.com, Eloqua, and Full Circle. They are very accessible and care about my company's success. I highly recommend their services.
Steve Watson
EMEA VP Marketing, Thomson Reuters
Where we helped Steve at Thomson Reuters
Eloqua, Salesforce, Data, Health Checks, MarTech Stack, Conversion Process, ROI
Throughout the projects, the B2B team bent over backwards to help us develop the right solution for our specific needs in the EMEA region and patiently overcome challenges presented by our internal processes and SFDC implementation. They have the right mix of technical hands-on skills required to get the marketing automation tools working efficiently combined with a broader vision of implementing marketing and sales alignment best practices.
I would highly recommend Jon and team to any marketing organization looking to implement best practices for marketing automation and analytics.
Jill Marguette
Campaign & Marketing Automation Lead, Trifacta
Where we helped Jill at Trifacta
ABM, ABM Reporting, Marketo, Campaigns, Salesforce.com, Content
In enabling our ABM strategy and creating our supporting campaign strategy, B2B Fusion were both very strategic but also extremely helpful to me operationally as well. They gave me original ideas that I wouldn't have even thought off and are our trusted ABM and campaign partner.
The marketing team at Trifacta knew we needed to take a data-driven approach to target our highest value accounts across key verticals. By looking at historical data we were able to determine, in conjunction with the sales organization, our Top 668 list of target accounts for our ABM strategy.
Results:
Engagement at 76% of the Top 668 Accounts
19% pipeline conversion within the Top Accounts.
Tracked and measured target account engagement across all channels (ads, web, forms, email)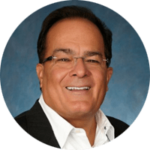 Sal Abramo
Director, Marketing Operations, Thomson Reuters
Where we helped Sal at Thomson Reuters
Eloqua, Salesforce, Data, Health Checks, MarTech Stack, Conversion Process, Demand Center
Jon Russo and the team at B2B Fusion have done outstanding work for us at Thomson Reuters. We have engaged them to assist us with a significant business process optimization project that entailed sales & marketing alignment and better connecting our marketing investment to revenue with comprehensive dashboards and metrics
The work his team has undertaken around gap analysis, process improvement and the optimization of our demand marketing platform has been world-class. They are quick to understand both our pain points and challenges and always come back with well thought out solutions that bring business results fast. I highly recommend utilizing Jon and his team's services.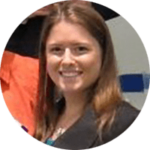 Angela Trilli
Director, Demand Generation, IEEE
Where we helped Angela at IEEE
Salesforce, Data, Health Checks, MarTech Stack, Conversion Process, Inside Sales
Jon accelerated our new revenue acquisition process by offering executable, operational solutions once he completed a deep audit involving our sales and marketing teams, our Salesforce.com CRM, and our marketing automation system.  
He really understood our business and how we can continuously improve with a fresh viewpoint.  If your company is wrestling with getting new revenue with the variety of digital technologies, I highly recommend you hire Jon.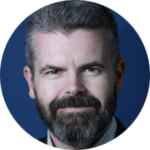 Dan Roche
Vice President, Marketing, PGi
Where we helped Dan at Talkpoint PGi
Marketo, Salesforce, Data, Health Checks, Campaigns, Conversion Process
B2B Fusion delivered a 350% increase of MQLs over any other tactic we had run in the prior year. They set up an email campaign and gated whitepaper reach strategy. 12% of these new MQLs turned into SFDC opportunities. My head of sales and I were really pleased with the result!
They implemented best practice models to scale our inquiry to close process, built credible dashboards, implemented lead nurturing, and created a relevant scoring system. Their Salesforce.com and Marketo best practice training shaved several months off of us having to learn ourselves.
I recommend Jon and his team without reservation.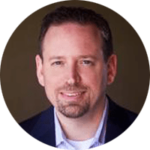 Forrest Leighton
VP Marketing, MarcomCentral / Ricoh
Where we helped Forrest at MarCom Central and Schoology
Marketo, Salesforce, Data, Health Checks, MarTech Stack, Conversion Process, Inside Sales
Jon and his team were outstanding Marketo support for us in a health check scenario – in addition to helping us drive the right lead generation and data quality strategies, Jon helped us develop our Marketing Architecture and extracted the most value out of our Marketo, Salesforce, and Marketing technology investments. I'd recommend him and his team without reservation.
Saved 30% annually on total MarTech investments
Improved email deliverability from 85% to 95% through proper set up and governance
Provided the right data tool structures and governance
Improved productivity of the SDR function with the right SalesTech tools
Enabled content for his nurtures to more accurately target market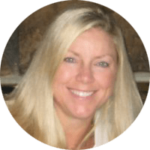 Jaime Davenport
Director, Demand Generation, Liaison Technologies
Where we helped Jaime at Liaison
Marketo, Salesforce, Data, Health Checks, Conversion Process, Inside Sales
Jon accelerated our revenue acquisition process by gaining a quick grasp of our business needs, prioritizing the numerous projects we had in front of us, and formulating an attack plan with our executives to communicate the business impact our team has.
He connected our new marketing investments to revenue at an executive level, established KPIs and assisted with the right process approach to optimize our sales & marketing engine.  I recommend him without reservation.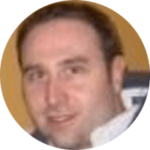 Frank O'Donnell
Marketing Manager, Monetate
Where we helped Frank at Monetate
Marketo, Salesforce, Data, Health Checks, MarTech Stack, Conversion Process, ROI
I've worked with several marketing automation partners over the years, most of which don't bring to the table the robust understanding of the Marketo/Salesforce ecosystem that B2B does. I brought in Jon and his team to help my organization take our complex Marketo instance to the next level, and they exceeded my expectations on every level.
I recommend Jon and B2B Fusion for anyone in need of next-level marketing automation guidance. No matter the challenge, they've likely seen and resolved it before.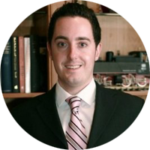 Carlos Raad
Marketing Manager, Teladoc
Where we helped Carlos at Teladoc
Marketo, Salesforce, Data, Health Checks, MarTech Stack, Sales Stack, Conversion Process, Inside Sales
Jon's hands on knowledge of Marketo marketing automation helped us accelerate our deployment and get the most value out of our lead generation investment for our B2B segment.
Not only did he know the strategy portion, but he also understood how to do the initial configuration and work with our sales team to improve their productivity. I highly recommend using his services.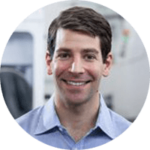 Ted Lubin
Marketing Manager, Blackboard
Where we helped Ted at Blackboard
Eloqua, Salesforce, Data, Health Checks
Any company struggling with this issue of bad sales and marketing data would benefit from working with B2B Fusion. While at Blackboard, I engaged Jon and his team on project to 1) assess our marketing data, and 2) create an action plan for not only cleansing, but also enriching it moving forward. They did an incredibly thorough job identifying the root causes of bad contact and account-level data, including meeting and
interviewing with 30+ staff across various departments and business units, creating a long-term roadmap for correcting these issues moving forward, and proposing a restructured data architecture to fit our business needs. I commend B2B Fusion on this work and would recommend them to any organization that is facing a similar situation.