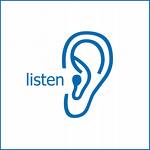 Adage recently published an article that challenged whether the majority of customers were paying attention to Twitter and asserted that marketers should not rush to make judgments based on the minuscule percentage of customers that are actually using Twitter.   The article implies a B2C focus and does not specify if B2B is included in this analysis.
As a B2B CMO, I disagree with the intensity one should pay attention to tools like Twitter for the following reasons:
1.  A CMO's job is to connect the outside world ideas back to internal reality, and sometime this customer feedback is the direct feedback needed at an executive level;  it is an absolutely critical data point to carefully monitor and critically consider.  Too often the ivory tower approach is taken on service delivery capabilities and a direct customer pipeline of feedback is important to consider and not to discount as 'one loud customer' or a 'disgruntled customer'.  These same customers are sometimes the very seeds of the next generation of innovation.  Twitter provides the forum for CMOs to interact with customers in new and different ways than ever before.
2.  In our current economic environment EVERY CUSTOMER INTERACTION counts as I've said before.  Twitter provides an early warning system ahead of the customer calling your CEO to complain or worse yet, the customer abandoning your product and thus cutting your revenue and eventually your job.  Twitter gives an instant feedback mechanism–and when questions go unanswered, the 91% of B2B decision makers according to Forrester that are on the sideline are observing the no response approach in Twitter–and that is crushing in a sales cycle in this environment not to be listening attentively.
3.  CRM companies see the value in Twitter–Salesforce.com has plans to integrate Twitter according to their Cloudforce tour which I attended in NYC last week – according to the product lead from Salesforce.com, this integration is in its very nascent stages but will soon be available via an API that allows trending of information to occur, so every customer instance via Twitter is logged.  So if Salesforce.com sees potential value here to log customer interactions as they occur, so should your company.
While I agree with the premise that not every customer reaction merits an abrupt change in overall marketing strategy, tools like Twitter are absolutely essential to the success of the CMO in connecting the customer experience to the service or product offer.