At a recent New York City gathering of forty senior B2B marketing executives of the Marketing Operations Cross Company Alliance (MOCCA), the hottest 2016 marketing planning topics were people and investing an incremental dollar in data.
People:  Kathleen Schaub, VP of IDC's Chief Marketing Officer Advisory practice, illustrated new industry research indicating 59% of technology firms having CMOs with tenure of two or fewer years; in addition, 25% of marketing roles today did not exist ten years ago.  With this amount of change on people, it becomes very challenging to find the right skillsets, thus the war on talent.
Yet given the critical importance of marketing tech and the sheer amount of hype that is in the market, IDC found it surprising in its research of nearly 100 technology firms that fewer than 2% of marketing staff are in dedicated technology roles.  IDC also finds that companies' information technology teams still provide marketing with very little support. As marketing technology becomes a bigger part of marketing operations, some roles become "blurred" or 'mixed'. In advanced organizations, the use of technology may be greater than strictly found in dedicated roles. IDC believes that the greater part of the growth in marketing technology and corresponding support roles is still in the future – compounding the need for these skills.
As customers move their buying process away from direct and inside sales representatives and towards digital buying patterns, organizations are also making that same shift to cut costs. This trend toward virtual sales is seen as model that blends 75% digital (web properties, digital assets, cognitive computing, analytics, and other automation support), and 25% person vs. what might have been a 100% human-based role ten years ago.
Data:  Schaub and Maggie Chan Jones, SAP Chief Marketing Officer, agreed that data is the number one area where a marketer should be making incremental discretionary investment.  Jones says that becoming a data-driven organization is one of her top priorities for her team.  "The great thing about big data is, it allows marketers to make smarter decisions in real time. Look at our events strategy. After a multi-year journey to elevate the strategy of our events with analytics and insight, our work was recognized by the ANA." SAP won the Genius Award in the "Excellence in Analytics Driven Strategy" category, awarded to the brand applying the most advanced approach to allocating investments across marketing."
The work of the SAP team has evolved to include survey insights and understanding attendee areas of interest through a process called "behavioral fingerprinting", which uses sensors to understand audience traffic flow and areas of interest going into and out of the event. It also takes into account on-site focus groups and deep social media analysis to add the customer's voice to the numbers and patterns emerging. The team is now in a position to react to heat mapping at the event – in real time – and redirect the flow of traffic to other sessions or areas of interest for the audience.
2016 is an exciting time to see the dawning of an accountable Marketing function with newer technology and people to drive this accountability.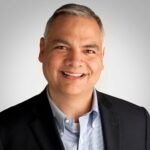 B2B Fusion is a sales and marketing performance firm focused on generating higher quality leads through optimized technology, process improvement and marketing/sales alignment.  Led by Jon Russo, former technology/information services CMO, B2B Fusion analyzes funnel dynamics, improves revenue business processes and delivers best practice data and nurture strategies for enterprise clients like Anthem, Level(3) Communications, and Thomson Reuters. Jon currently serves on the Board of Directors for MOCCA, the leading enterprise association for operational excellence in Marketing.